CHRISTMAS GREETINGS
AND THANKS FOR PARTICIPATION
IN THE DINNER OF 12TH DECEMBER 2017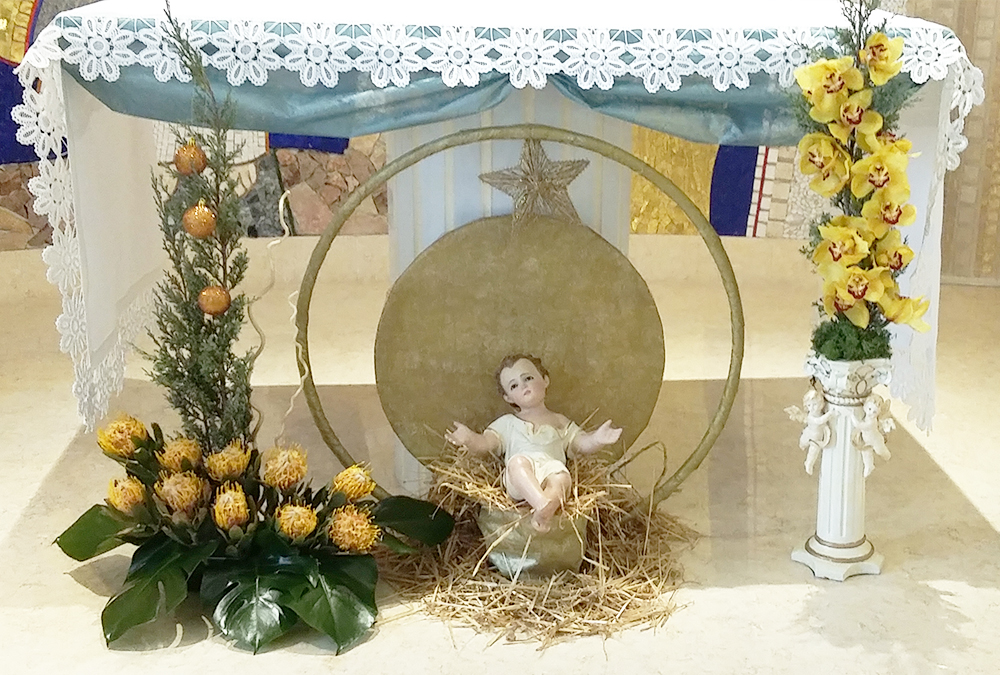 Dear Associate Members, Friends and Supporters of the Association Open to Mercy - Blessed Marija Petković - Onlus, dearest Sisters Daughters of Mercy of the TOR of St. Francis, our Lord Jesus, so small and humble, has chosen to be for us the most beautiful gift. He comes among us with His simplicity to grant us a simple and a disarming smile of a newborn baby in the arms of His Most Holy Mother. Likewise be our Christmas, as beautiful as the face of this little newborn Baby, who himself be gently cradled by Mary.
This year, we initiated with small activities to sustain the new Mission of the Sisters Daughters of Mercy in the Democratic Republic of Congo. For this purpose, we have organized for two times a fundraising activity through a refreshment, a buffet dinner and a missionary market for the construction of the first house and the ground fence of the new mission. So far, we have reached to an overall amount sufficient to cover a fifth part of the cost of the project. The collection of funds is still open to those who wish to participate, to see the final goal of the project's financing, which can be found on this Site, on the page Projects to be financed. In this mission, many children, brothers and sisters who live in extreme poverty, await for our embrace.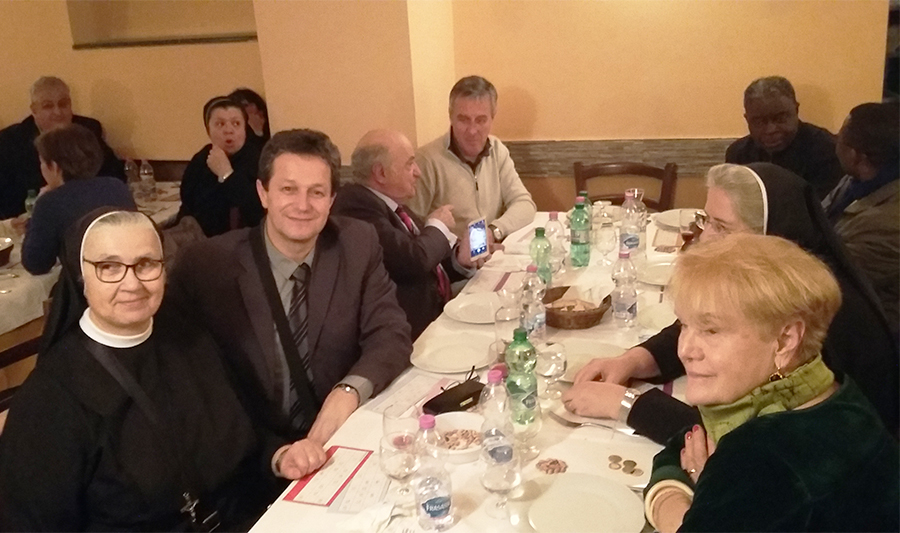 I desire to thank all those who, with active participation, have contributed to achieve success in this event on 12th December 2017. Your numerous presence is a demonstration of affection for our Blessed Marija Petković, the foundress of the Congregation Daughters of Mercy and the protector of the association Open to Mercy. Friendship, solidarity, collaboration, and availability are the elements that strengthen and keep our Association lively. And our Association needs persons who are willing to collaborate by making available their own physical, intellectual, financial capacity or simply putting at the disposal of their time to devote themselves to the organization in their various initiatives or participation.
The Association Open to Mercy lives, thanks to you who continue to give her your support, trust furthermore it waits with open arms all those who have not yet decided to collaborate, through association membership or through adoption and help from distance, by making a free donation or by sustaining a project.
On our website, you may find in detail all the modalities of support for the association listed above. Please visit it more often.
To all the associated Members, to the Sisters Daughters of Mercy and to our many Friends, Sympathizers, Benefactors and Volunteers, may reach our most sincere wishes for a Holy Christmas, with the words of Blessed Marija Petković: With the simple and humble shepherds, let us go to the Crib. There we shall find the sublime examples of all virtues (Teachings, 25th December 1944).

Merry Christmas and a blessed New Year!
The Directing Council