MARCH 24, 2019
Toward the 100th anniversary of the congregation Daughters of Mercy of the Third Order Regular of St. Francis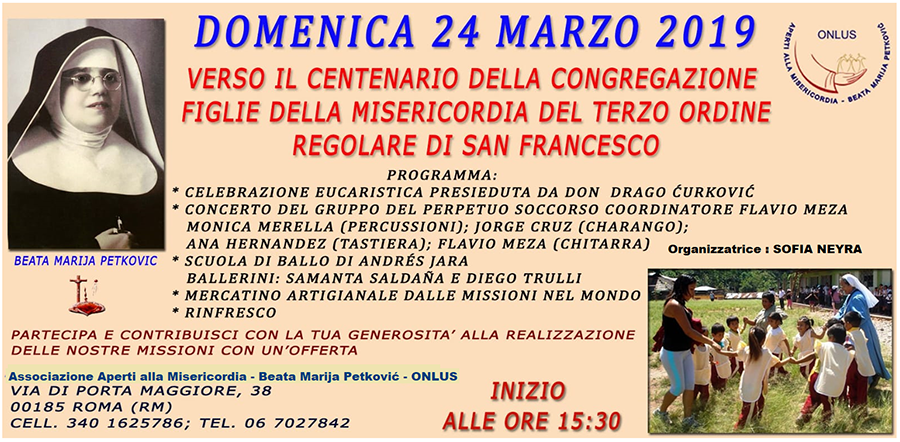 On March 25, 1919, the day of the Incarnation of the Word of God, Blessed Marija Petković, foundress of the congregation Daughters of Mercy and the protectress of the association Open to Mercy, left her father's house and began a new life by dedicating herself to the works of charity and mercy. On October 4th, 1920 she gave life to a new religious family through which this charisma keeps on living in various parts of the world.
We are on the verge of the centenary of the foundation of the Congregation and we want to thank the Lord for this great event.
Hope to see you all there!